Published on November 9th, 2013 | by Allan Brown
Jonah Hill & Emma Stone on for Ghostbusters 3?
Jonah Hill & Emma Stone on for Ghostbusters 3?
As we all know, the whisperings of Dr Peter Venkman and the gang coming back to the big screen have been plagued with cast complications and rumours for years. The film itself has had the online status of  "filming next year" for what seems like the past 5 years. So just when we had all but given up on what has seemed to be a non starter, promising news for the Ghostbusters sequel finally arrives.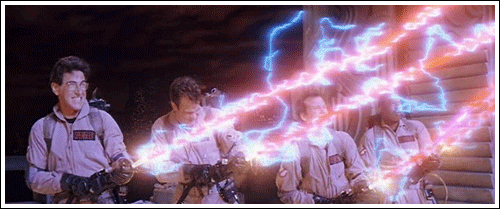 The website Schmoes Knows broke the news earlier this week stating that two parts for Ghostbusters 3 had been offered by Sony Pictures to none other than Jonah Hill and Emma Stone.  The pair were last seen on screen together in the 2007 smash hit comedy Superbad (see below). In the report its was quoted ""We have it on good authority that none other than Jonah Hill and Emma Stone have been offered the parts of Jeremy and Anna respectively." For now, who Jeremy and Anna are is being kept tightly under wraps, but I would guess they are the offspring of one or more of the original team and subsequently the "New Generation" of Ghostbusters that Dan Aykroyd has mentioned in several interviews over the years. With regards to the plot, Aykroyd said "It's based on new research that's being done in particle physics by the young men and women at Columbia University… Basically, there's research being done that I can say that the world or the dimension that we live in, our four planes of existence, length, height, width and time, become threatened by some of the research that's being done. Ghostbusters — new Ghostbusters — have to come and solve the problem."
The Original franchise producer/director Ivan Reitman is still onboard to drive the cart, along with Harold Ramis (Dr. Egon Spengler), Dan Aykroyd (Dr. Raymond Stantz) and  Ernie Hudson (Winston Zeddmore) , though Bill Murray seems unlikely for now.
Until then we all wait with baited breath…
So does this news fill you with renewed confidence or is the thought of the original Ghostbusters team handing over the torch to newbies, specifically Hill and Stone bring you out in hives?